Simmons Environmental Services, Inc.
213 Elm Street • Salisbury MA 01952
800-353-3656 • 978-463-6669 • fax: 978-463-6679 •
info@simmons21e.com
---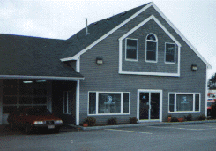 Simmons Environmental Services, Inc. conducts complete removal, remediation and site restoration projects.
The company is known in the industry for providing experienced, yet cost-effective service to identify and resolve hazardous waste problems. The firm is often called upon to provide peer reviews of national competitors.
A full range of services is available for both commercial and residential properties throughout New England. Clients are kept informed of all available options throughout the clean-up process.
You pay only for those tailored services deemed essential to meet regulatory, safety and health requirements.
Looking for legal advice?
As one of the few, if not the only, attorneys in Massachusetts who is also a Licensed Site Professional Bill Simmons provides a unique perspective on legal issues surrounding environmental concerns, commercial real estate and land use. Click here to visit The Law Office of William A. Simmons, P.C.

The company focuses on the following areas: